You can't imagine my delight when our sweet customer Virginie shared this lovely photo with us and wrote, "Today is my 21th birthday and I'm wearing my stretch Cecily in Rosebuds in Pink here in Belgium:-)"! HAPPY BIRTHDAY, Virginie!!♡ May the Lord richly bless you this next year and all those that follow. :) In honor of your special day, we are sharing our FAVORITE Vanilla Cupcake recipe! Because a birthdays not a birthday without a cupcake! ♥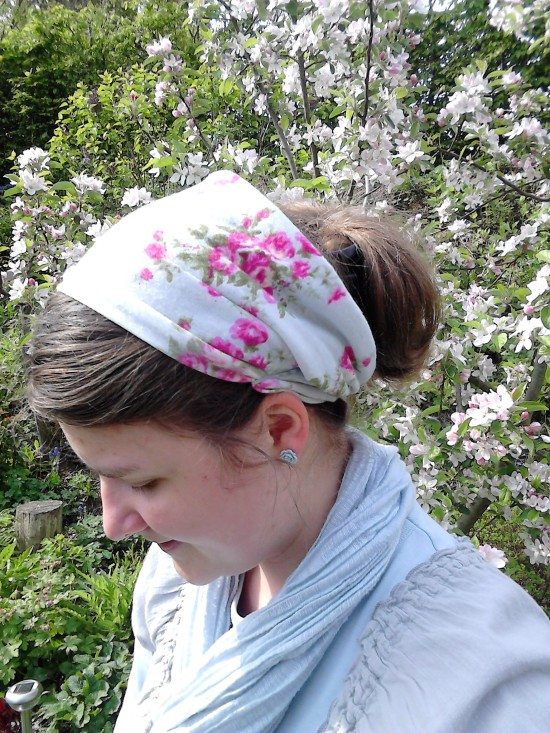 Yields: 3 dozen scrumptious cupcakes
Ingredients
1 1/2 cups (3 sticks) unsalted butter, room temperature
1 bar (8 ounces) cream cheese, room temperature
3 cups sugar
6 large eggs
1 teaspoon vanilla extract
3 cups all-purpose flour
2 teaspoons salt
Directions
Preheat oven to 350 degrees. With an electric mixer, beat butter and cream cheese until smooth. Add sugar; beat until light and fluffy, about 5 minutes. Add eggs, one at a time, beating well after each addition. Mix in vanilla. With mixer on low, add flour and salt in two additions, beating until just combined.
Line 3 muffin tins with liners & immediately pour in batter (usually 1 heaping 1/4 cup ice-cream scoopers full).
Bake until golden and a toothpick inserted in the centers comes out almost clean, 20-25 minutes.
Cool completely.
Pipe on icing(recipe bellow) and top immediately with sprinkles!
Brew a rather large pot of coffee, sit down with a few of your favorite people, and enjoy!! (:
BUTTERCREAM frosting:
3/4 cup butter softened
1/2 cup heavy cream (milk can be substituted)
1TBS vanilla
1/2tsp almond extract
5-6 cups powder sugar
Cream together butter, cream, vanilla, and almond extract. Add powder sugar 1 cup at a time until icing reaches the right consistency.
Pipe onto cooled cupcakes and enjoy!

"The

Lord

bless thee, and keep thee:
The

Lord

make his face shine upon thee, and be gracious unto thee:
The

Lord

lift up his countenance upon thee, and give thee peace."
Numbers 6:24-26